Flagmast with Indian Flag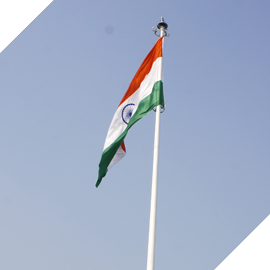 We supply and install flagmast.
We have done two installations for North Central Railway, one at Mathura Junction, inaugurated on 26-12-2018 and another at Agra Cantt Railway Station, inaugurated on 05-01-2019. Contact us for your requirement.
Call us at
+91 98 111 0 8787
or write to us at
info@nilite.com
for any queries related to sales , contracts or product information.